The IPT 2022 has finally concluded! We hope that you had the best time in Bucaramanga as an organizer, guest, jury member or participant; and enjoyed all the activities that the LOC prepared for you. We were really happy to meet once again in-person ofter 2 years of absence.
The final was really tight and contested, but France(Ecole Polytechnique) came to the first place closely followed by Brazil (Unicamp) in second and Switzerland (EPFL) in third. You can watch the stream of the final in the IPT Youtube Channel: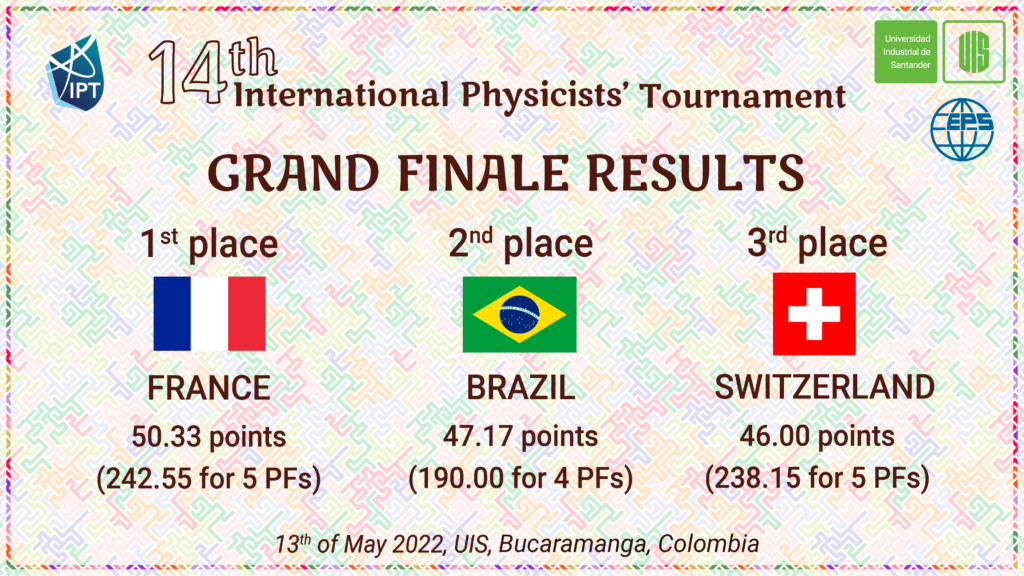 All the teams brought their finest solutions and gave their all during the fights, but we would like to hightlight the strenght of the Ukrainian team for achieving the 6th place, despite all the hardships their country is facing and the difficulties of their trip to Colombia. The full recap of the fights is available on IPT-Connect.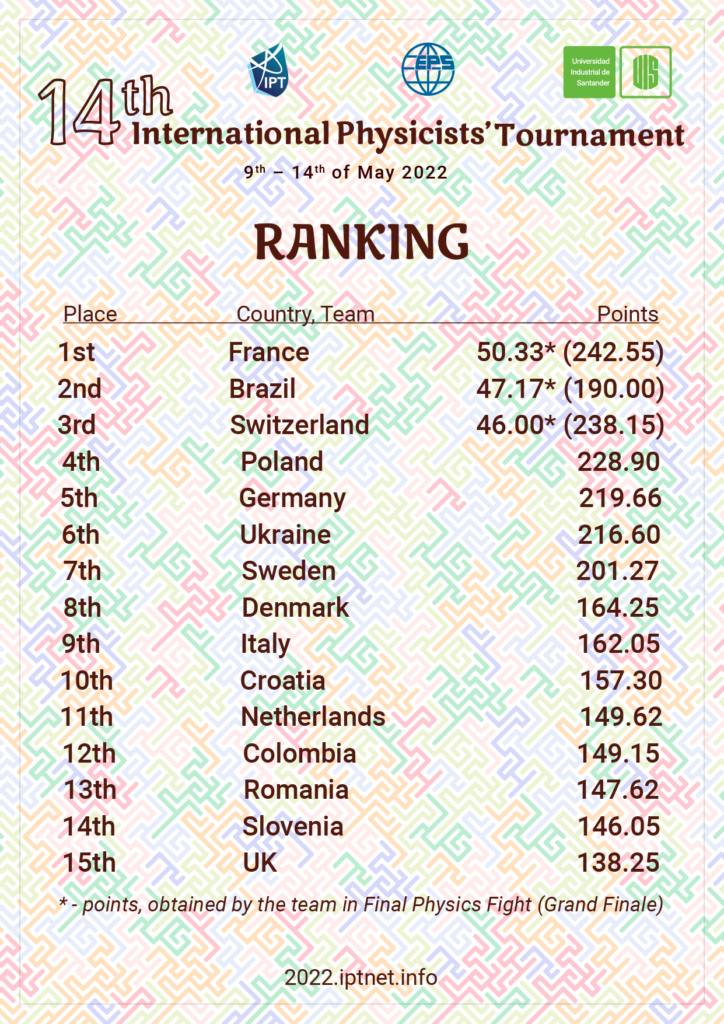 The best reporter was for Anastasiia Romanchuk (Ukraine), best Opponent for Lisanne Loher (Germany) and best reviewer to Juan Felipe Cespedes Moreno (Denmark). Huge congratulations in all their efforts!.
A big thank you to the LOC, specially to Luis Nuñez and his team at UIS, for hosting the tournament and preparing a wonderful week in Santander!
Stay tunned with us to see which country will be the host next year:
Facebook.com/InternationalPhysicistsTournament,
Twitter.com/IPT_Official,
Instagram.com/the_ipt_official